Brothers We Have Lost
Ret. FF Paul Tangora
Paul A. Tangora Jr., 68, died on Thursday (July 1, 2010) at Provena Covenant Medical Center, Urbana.
There will be a visitation from 5 to 8 p.m. Thursday, July 8, at Owens Funeral Home, 101 N. Elm St., Champaign. Funeral Mass will be at 10 a.m. Friday, July 9, at Holy Cross Catholic Church, 403 W. Clark St., Champaign. Interment will be in Woodlawn Cemetery, Urbana.
Paul was born on Sept. 2, 1941, to Paul Sr. and Arlene (Thinnes) Tangora. He married Sally Melahn on Jan. 18, 1969, and she preceded him in death on Aug. 8, 1991.
He is survived by his mother, Arlene Tangora of Champaign; his children, Angeline (Kevin) Deptula of Champaign and Anthony Tangora of Chicago; two granddaughters, Natalie and Abigail Deptula; three sisters, Teri Britton of Fort Pierce, Fla., Karen Tangora of Pompano Beach, Fla., and Mary Tangora (Larry Steinbauer) of Champaign; and one brother, Mike and Barbara Tangora of Champaign.
Paul was a proud American and he honorably served in the U.S. Navy, stationed on the USS Wallworth County (LST 1164) from 1960-1962.
He then worked for Champaign Asphalt and assisted with the construction of Interstate 57. Although his time with Champaign Asphalt was brief, he always remembered it with fondness and frequently discussed returning to this work upon retirement.
Paul continued in his lifetime career of civil service as a Champaign firefighter, earning "Firefighter of the Year" in 1992. He retired in 1999.
Paul was also a tireless volunteer, contributing much of his time to Boy Scout Troop 13 in Champaign and to his church, Holy Cross Catholic Church.
Paul was like a dictionary when it came to history. He had a special interest in military history, especially the Civil War and World War II.
One of Paul's favorite hobbies was HO scale model trains. His train sets grew to take over his entire home and more recently, his garden and yard. He always admired large earth-moving equipment.
Paul also loved being a grandfather to his two precious granddaughters, Natalie and Abigail. He truly enjoyed his time with them, whether he was weeding his garden with Natalie or insisting Abigail's Barbie dolls had enough clothing on. He has left many memories behind which will be cherished by his family for years to come.
Ret. Lt. Eric F. Haussermann
Eric F. Haussermann, 76, of Lowell, Arkansas, formerly of Champaign, Illinois passed away at 11:00 a.m., Saturday, July 18, 2009 at the Northwest Medical Center, Springdale, Arkansas. Eric was born March 25, 1933 in Urbana, Illinois the son of Dr. Charles Ford and Priscilla Ruth (Wilcox) Haussermann. He has been married to Anna Marie for 50 years. Eric was retired from Champaign, IL Fire Department after 22 years in 1979; instructor for the University of IL Fire Service Institute also at the Fire Service Institute at Oklahoma State University. He was in the U.S. Army from 1952-1964; U.S. Army Reserves from 1955-1993 retired as a Sgt. Major after 41 years; graduated from Parkland College & E.I.U.; Eric always wanted to be a fireman; member of the IL Fireman's Assoc. since 1948 & The International Fire Service Training Assoc.; was instrumental in the development of the Fire Science Program at Parkland College and in Northwest Arkansas he guided the fire training program at the Northwest Vo-Tec in gaining the second only certified program in the state; he served in a wide variety of locations and positions thru his long military career.
Eric is survived by his wife, Marie Haussermann of Lowell, Arkansas; one son John Ford (Heather) Haussermann of Chelsea, OK; two daughters, Norma Louise (Phillip) White of Spokane, WA and Patricia Jane (James) Outlaw of Lowell, AR; four grandchildren; one brother and sister-in-law, Dr. Alan (Claire) Haussermann; one sister and brother-in-law, Sandra (Robert) Bortz; one brother-in-law, Clarence (Josephine) Halterman of Lawrenceville, GA and two sisters-in-law, Martha (Merl) Vanderhoof of Newton and Gladys Winterrowd of Oblong.
Eric was preceded in death by his parents.
Ret. FF Paul Black
Retired firefighter Paul Black passed away August 7th, 2008 at the age of 80. Brother Black spent 27 years with CFD and was veteran of the Army and Coast Guard in both WW I and Korean war.
Ret. Lt. Kenny Stahl

Lt. Kenny Stahl passed away on Saturday, August 2nd in Mahomet. Lt. Stahl was hired on CFD in 1956, promoted to Engineer in 1961, and promoted to Lieutenant in 1975. Lt. Stahl retired in 1986 with 30 years on the job.
Ret. Lt. David Lemmon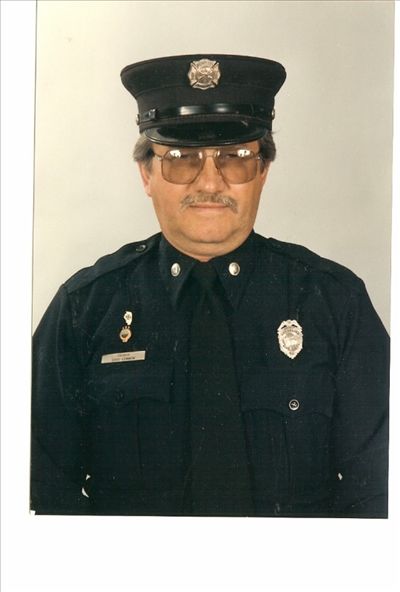 Ret. Lt. David Lemmon passed away on December 23, 2007 at the age of 71. Lt. Lemmon served 35 years at CFD, retiring in 1994. Lt. Lemmon also served in the U.S. Navy and was a 32 nd Degree Mason.
Lt. Shawn K. Marmion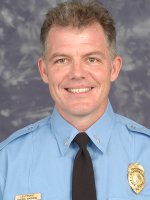 Lt. Shawn Marmion passed away August 25, 2007 in Champaign at the age of 47. Lt. Marmion was hired on the fire department in 1993, promoted to Engineer in 1998, and promoted to lieutenant in 2001. Lt. Marmion's last assignment was Station 4, Engine 14. Lt. Marmion chaired the Crappie Tournament committee in which he took the annual tournament to national prominence with 120 boats in 2007.
Page Last Updated: Jul 13, 2010 (10:59:39)